Yamaha 115hp VF115A VF115LA Service Manual Free Download
This free download service manual covers Yamaha 115hp VF115LA

VF115A VMAX SHO 4-stroke

DOHC L4 16 valve outboard motors. The handbook outlines every aspect of service and repair.
A Yamaha outboard 115hp VMAX SHO service manual download, or digital factory service manual, is a handbook containing instructions on how to perform service and repairs to the boat motor. The electronic manual is free of charge and is electronically transmitted directly to your digital device upon clicking on the download button. The manual is in .pdf format which is a file format that looks identical to a printed book. The file size is roughly 99 MB and it contains 453 pages. No special software is required to download, view or save the manual.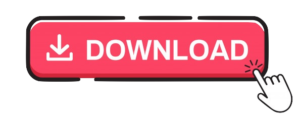 What is a service manual?
Service manuals are instruction booklets that have been prepared by the product manufacturer so as to be distributed to authorized dealers and their trained mechanics. The handbook is intended to provide these mechanics precise service, maintenance and repair information based on factory recommendations. Service manuals are the same manuals that your local marine repair shop use to fix your boat engine, as opposed to a repair manual that is more tailored for the do-it-yourselfer. It is important to note that, because service manuals are intended to be used by trained technicians, they can contain a lot of mechanical jargon which can make it difficult for a person with little knowledge in mechanics to understand.
What is in a service manual?
The short answer is everything. Every particular part and feature of the motor is defined in one way or another. It contains important safety and service information, component specifications, tool requirements, illustrations, diagrams and most importantly—step-by-step repair procedures. Yamaha outboard digital manuals appear identical to printed books you'd buy at a marine parts store. It's got a cover page, introduction and a table of contents, which is just an outline of the books main chapters. The main contents covered in this downloadable manual include the following:
General Information

Specification

Technical Feature and Description

Rigging Information

Troubleshooting

Electrical System

Fuel System

Power Unit

Lower Unit

Bracket Unit

Maintenance

Appendix
Each chapter is broken down into sub-chapters that detail each specific component, for example, the Power Unit section covers everything related to the cylinder head, cylinder block, crankcase, timing belt, camshaft, etc. The sub-chapters provide removal, disassembly, cleaning, assembly, installation and or testing procedures for each component. So what are you waiting for? Download the manual now and fix your Yamaha VMAX SHO 115hp outboard engine now.
By the way, if you need a different manual just request the specific manual using the comment box below and I will post a link to it ASAP. Provide as much detail as possible, like the model number, year or serial number.