Throttle Position Sensor Troubleshooting Mercury 150 175 200 EFI
This troubleshooting information is meant to help trace and correct faults relating to the throttle position sensor on 2000+ Mercury 150 175 200 horsepower EFI engines with a starting serial number of 0T409000 and above.
A throttle position sensor, or TPS, is a device which is used to monitor the air intake of an internal combustion engine. It does this by transmitting throttle angle data to the engine control module (ECM). The ECM then varies the injector pulse accordingly. If the throttle position sensor fails, the warning system will sound an alarm and the ECM will reduce the engine's RPM. TPS settings can be monitored with the digital diagnostic terminal by way of the ECM but the TPS cannot be adjusted. When powering the engine from idle to wide open throttle the voltage change should occur without erratic behavior. If voltage change is not even or regular in pattern, the TPS is defective.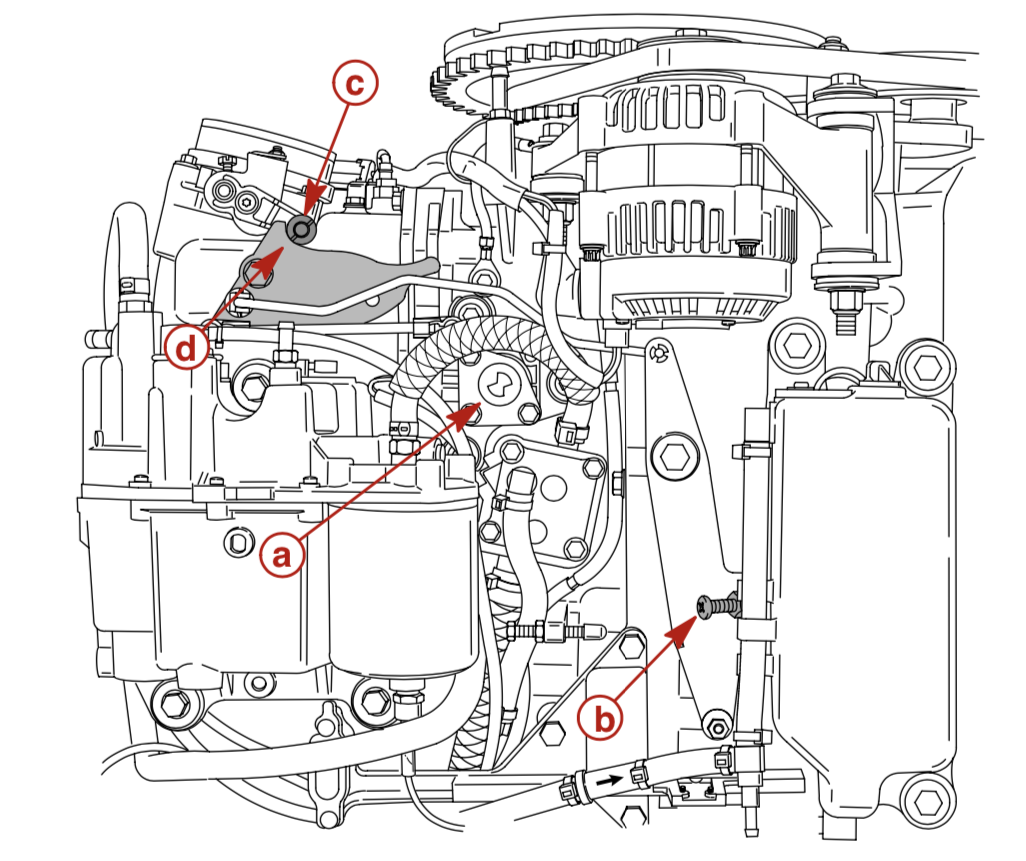 If the throttle position sensor is not within the intended factory operating range when the motor is activated, the ECM will recognize the TPS as being faulty. This will trigger a cascade of events. First an alarm or warning horn will sound, then the check engine light will light up, next the Digital Diagnostic Terminal will indicate that the throttle position sensor has malfunctioned and cause it to reduce the engine's RPM. When the engine is activated and begins to run, make sure the throttle arm on the Mercury outboard engine is against the throttle stop screw. See image below for throttle arm location. Do not move the fast idle control lever or throttle forward.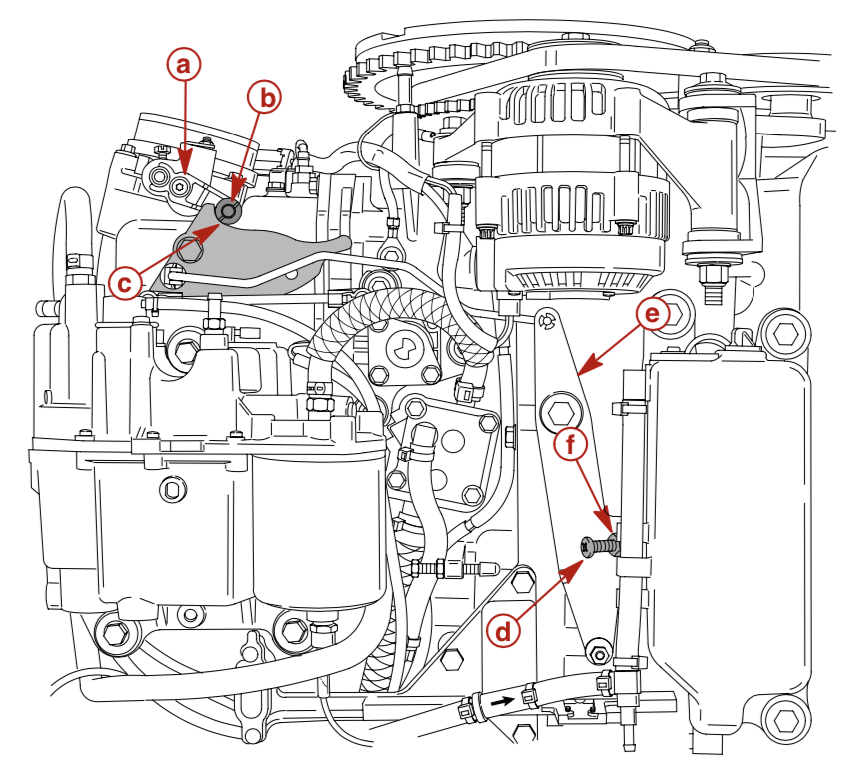 Perform a careful examination to the throttle cable and and make any adjustments if necessary. When examining the throttle stop screw make sure it is against the throttle stop on the cylinder block when the engine is started and running. If it is not resting on the throttle stop, pre-load the throttle cable barrel by rotating it 1 or 2 turns.
Always make sure the driver of the boat is not applying pressure on the throttle (if foot pedal throttle is used) or advancing the throttle on the control box.
Take a close look at the throttle cam to roller adjustment. If the roller (C) is not correctly seated in the pocket/valley (D) area on the cam, there can be an instance where the roller could ride up or down on the cam which could cause the throttle position link arm to pull/push on the throttle position lever resulting in changing values.
Anyhow. If everything checks out fine and your motor is still experience issues, submit a comment in the comment box below. Provide as much detail as possible and I'll try and provide an answer.