Laminate Flooring is a Durable and Inexpensive Option
Laminate flooring is similar to luxury vinyl planks in its appearance, durability and ease-of-installation. Laminate flooring surfaces provide deep, realistic three-dimensional embossing and closely mimic the material being portrayed—stone, wood or ceramic. Most important, laminate flooring is able to withstand wear and tear of everyday use. The good news: Laminate flooring is inexpensive, or at least reasonably priced. Keep reading to learn why laminate flooring is a durable and inexpensive choice to that of authentic hardwood flooring or high-quality grades of carpet and tile.
Today's home buyers and remodelers have a plethora of choices to make. Everything from colors and floor-plans to moldings and doorways will have to be planned and paid for. One of the more commonly important decisions to make concerns what type of flooring the home will have.
For starters, will it be a carpeted floor or a hard surface? Hard surfaced floors offer plenty of styles and materials from which to choose. Homeowners can opt for a stone tile or wood flooring to match the planned décor of the home. Of course, factored into that decision is the initial cost for each choice and the cost associated with maintaining whatever style of flooring you choose throughout the life of the flooring. The wood flooring look is often recognized as the warmer feeling style of hard surfaced flooring. The varying grains of wood are inviting and classic. Yet however numerous the benefits, hardwood floors are expensive and exhaustive to install and can be a nightmare to maintain.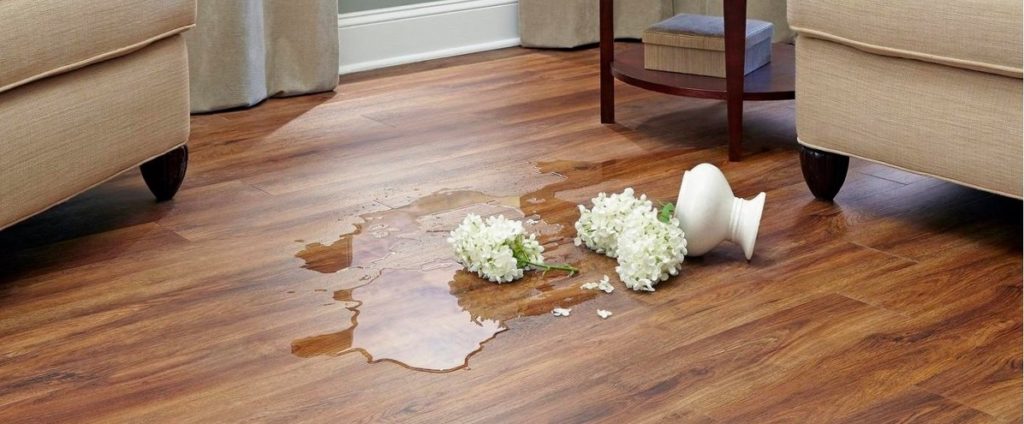 A typical family can expect to have moderate to heavy traffic through certain areas of the home. Spills and other soiling factors are often unavoidable in homes where children and pets are present. Those who entertain guests are also burdened with the prospect that the hardwood flooring can be both a source of pride in their aesthetics but a disaster in their upkeep. Resurfacing or sanding costs continue to rise and can be needed at an unexpected moment's notice.
For homeowners who prefer the traditional look of hardwood flooring but would prefer to not take on the expense and hassle to have them installed, laminate floors provide a viable and attractive option.
Installation is far easier than what is required to install hardwood while the look offers the same warmth and easy to coordinate coloring. Using iClick interlocking system, you can install your laminate floor without having to hire professional installers. The expense and time of installation is slashed by the do-it-yourself design.
Once installed, you will have a floor that looks great and comes prepared to handle whatever traffic you, your family and guests can dish out. No more worrying about spills and tracked in dirt and snow. Your home is intended to be lived in and you need a floor that can keep up with the way you want to live. After years of a floor you can take pride in owning, you can as easily choose a different grain and be sure that the switch will offer as effortless an installation and prove as rewarding an option as ever. There is no need to compromise, you can have beauty and durability all from a floor that is simple to install and inexpensive to maintain.