Free Yamaha Generator Service Manual EF4000DE YG4000D YG4000DC
This downloadable Yamaha generator service manual covers EF4000DE, YG4000D and YG4000DC models. The manual is in .pdf format. If you need a different manual, use the comment box on this page to request one.
A Yamaha generator service manual is a handbook containing instructions that pertain to service, maintenance, troubleshooting and repair for machine used to convert mechanical energy into electricity. It is a book of instructions that is developed and published by the manufacturer. The instruction book is typically distributed to authorized dealerships so they can fix their own product. Sometimes a service manual is termed a repair manual, although there is a difference between the two.
Service Manual
Service manuals or factory service manual (FSM) are manuals provided by manufacturers and are intended to be used by mechanics with a good deal of mechanical knowledge or persons who have an educational degree as a certified mechanic, for example, automotive mechanics earn 'master mechanic' status once they've become certified by the National Institute for Automotive Service Excellence (ASE). That said, service manuals are tailored to aid people who already have advanced mechanical experience and specialized tools.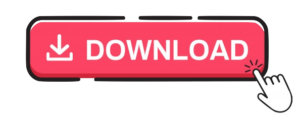 This doesn't mean the average backyard mechanic can't use one, but you should never perform any work that is beyond your mechanical ability or until you have read and completely understand the instructions provided. Service manuals also contain basic information that almost anyone can comprehend, for example, it provides critical specifications, part descriptions and locations, illustrations, diagrams, maintenance intervals and theory of operation. If you have limited mechanical aptitude, like most people do, and you plan to use the manual to overhaul the machine, you might want to leave the repair work to a certified technician.
Repair Manual
A repair manual is a book of repair instructions developed and published by 3rd party publishers. Repair manuals are written specifically for the do-it-yourselfer but are also used by experienced and professional mechanics. Repair manuals tend to explain maintenance and repair procedures in laymen terms, making them perfect for inexperienced mechanics. The biggest drawback to owing a repair manual is they can sometimes lack important details such as complete torque specifications or highly specific information that you will find in a service manual. Some repair manuals can also be fairly vague in regards to service and repair instructions.
Which manual should you should get really depends on the repair task. If you need a service manual, just ask me and I can get you the one your looking for free of charge. But to answer the question, a factory service manual is a must have for anyone performing complicated repairs or need precise specifications. If a repair manual is what you need, well, those aren't free, but are usually available online or at your local parts shop for a reasonable price.